Role:
Art Director + Designer
(art direction, design, wayfinding, vendor management)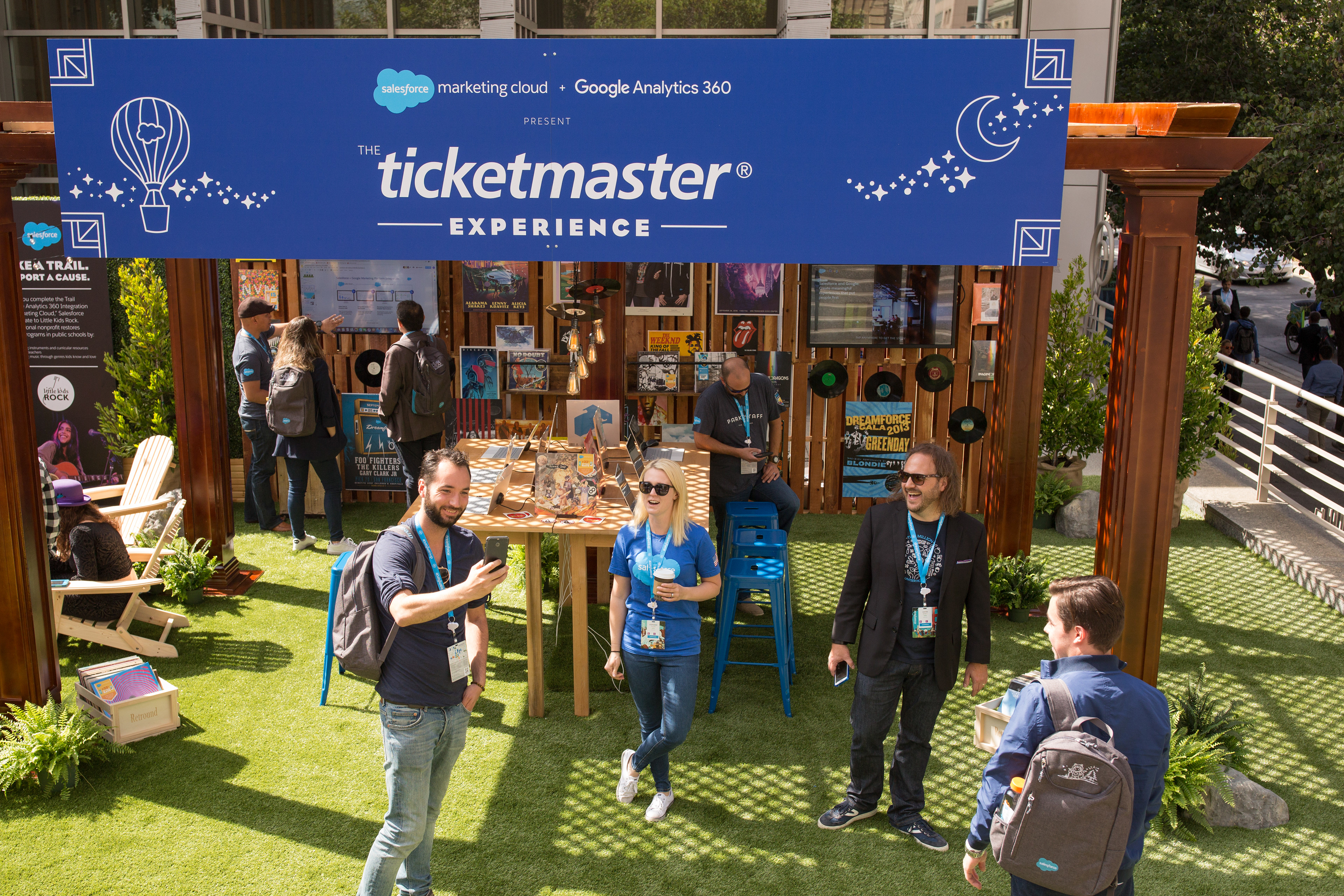 Ashley Davis, Art Director + Designer
Pres Maxson, Sr. Copywriter
The Ticketmaster pop-up experience was developed as an immersive way for Dreamforce attendees to learn more about the capabilities of Google Analytics 360 + Marketing Cloud. Additionally, it was an opportunity to show Ticketmaster's vision for the fan experience. Working with experience marketing team at George P. Johnson, as well as liaising with the Ticketmaster brand team, we created a music venue and demo area to lounge and learn. Some key responsibilities included building the art direction and designing large scale signage such as the stage backdrop, railing wraps, and street signage. I also designed small print collateral and digital assets.