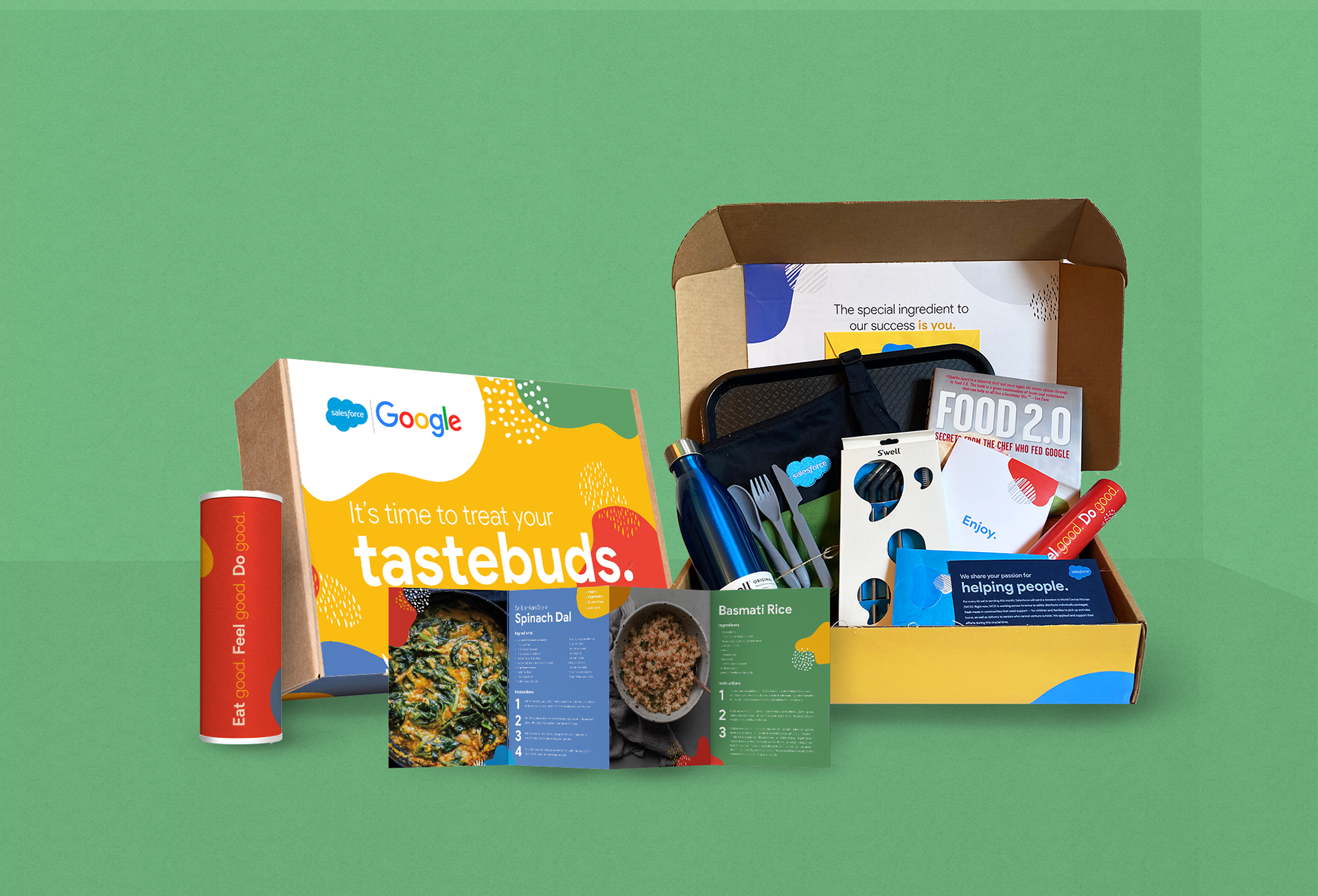 Company: Salesforce
Google Virtual Chef Experience Direct Mail Kit
Contributors:
Ashley Davis, Art Director
Jenna Krall, Junior Designer
For this project, we wanted to engage with Google employees by inviting the original chef at Google to lead a virtual cooking demonstration. We sent all the ingredients needed to recreate some of the most popular cafeteria dishes at Google. To help prepare for a full sensory experience, we also developed a direct mail kit to enhance the virtual event. We included a black cafeteria tray, plastic utensil set, cloth napkin, water bottle, and apron to make their virtual experience just as immersive as the real thing. For the design, we leaned heavily into Google branding, using their colors and fonts to create a bright, fun experience.