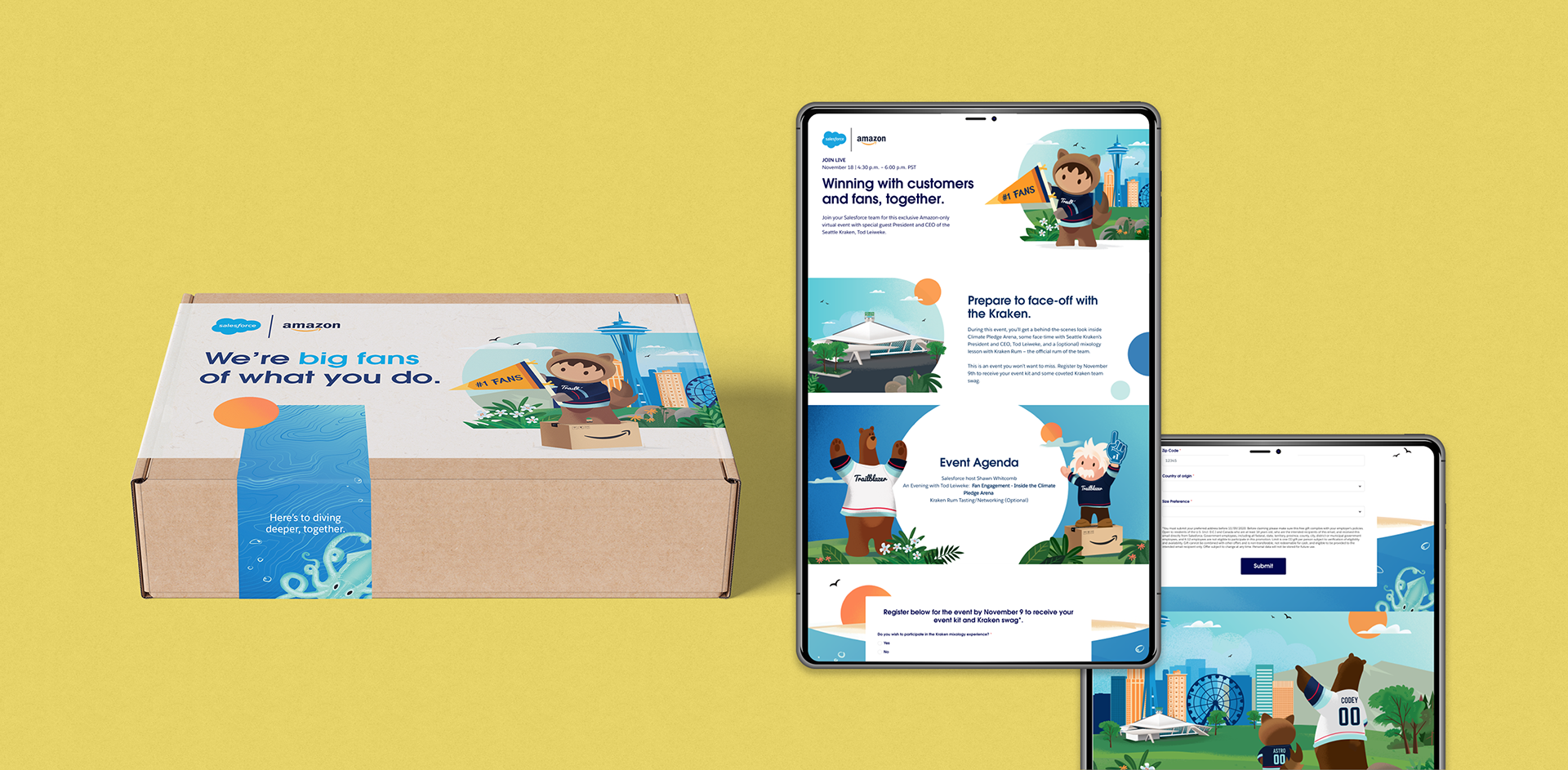 Salesforce + Amazon Virtual Event and Direct Mail Campaign
Company: Salesforce, ABM
Ashley Davis, Art Direction
Our goal for this project was to build a connection with the Executive Team at Amazon. Centered around customer obsession, innovation, and big ideas, we helped create a holistic experience that included a virtual event, custom Splash landing page, and direct mail kit. 
We invited attendees to a private conversation with NHL Kraken CEO for a look inside the new climate pledge arena. This was paired with a virtual Kraken rum cocktail making class. We built a direct mail kit to support these events as well as having ties to sustainability. The coasters and glasses gave back to the conservation of Mt. Rainier in Washington, and all the papers were made from recycled materials.
As an ABM campaign, it's always important to tie together the shared vision, values, and brand of the target company with that of Salesforce. We were able to highlight our shared investments in sustainability and net-zero initiatives to help play up our beneficial partnership. To create a fun and whimsical experience, we included Salesforce characters in Seattle where Amazon is headquartered. We tied together blues and oranges from both brand's color palettes to again highlight our partnership and sense of cohesion.