Role:
Art Director + Designer
(art direction, concepting, wayfinding, agency management, ux/ui, illustration/design)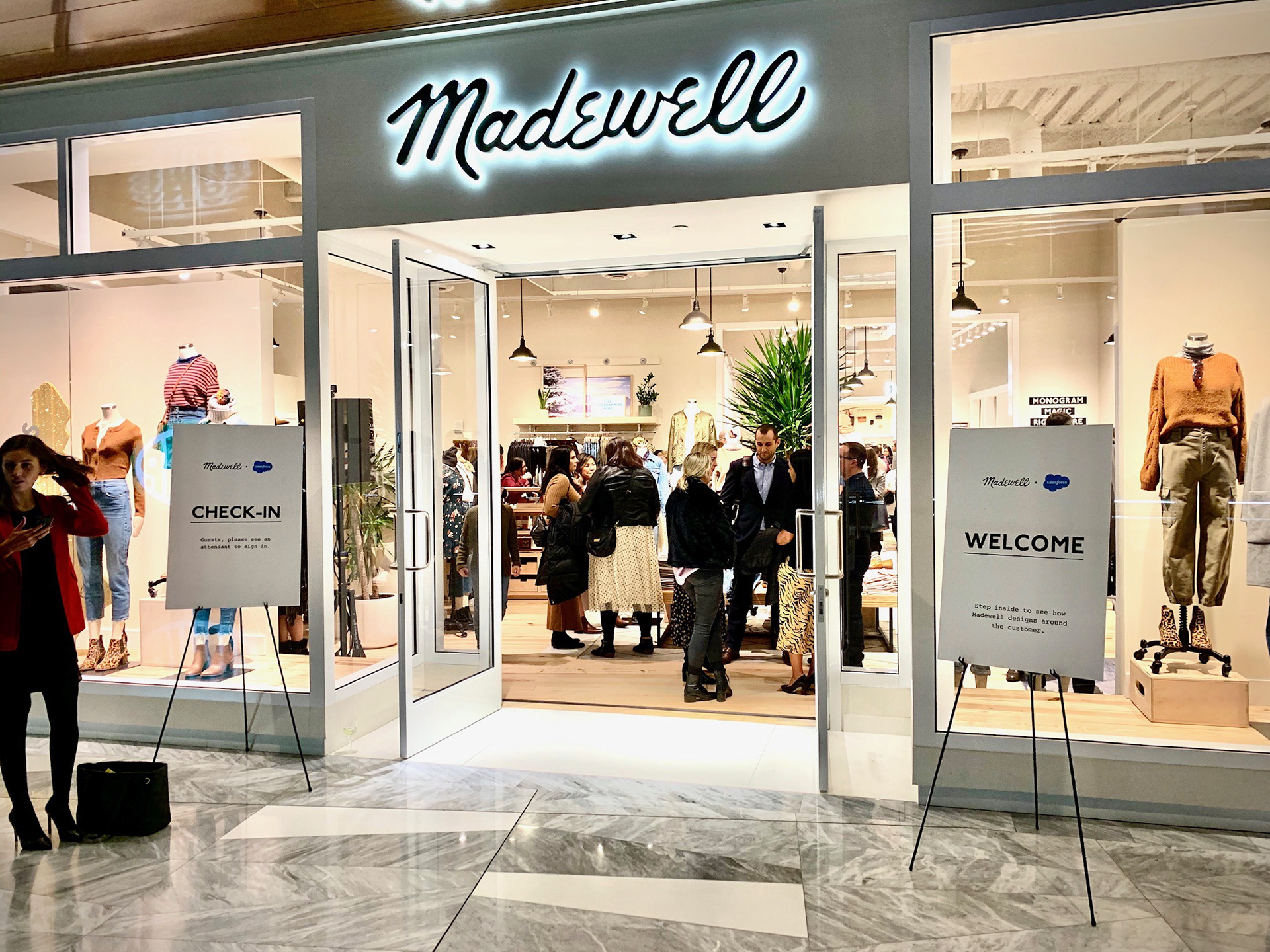 The goal of this project was to create an in-store pop-up experience that showcased the partnership between Madewell and Salesforce, showcasing tools for digital transformation, as part of NRF 2020. I acted as Art Director, leading the event direction, creating the look-and-feel, and helping develop a digital journey for attendees. 
For this project, I leaned in heavily on the Madewell branding, using existing artwork at the Hudson Yards location as art direction for the space. I developed wayfinding signage to guide attendees through the space, coordinating the layout and flow of the event. I also worked with junior staff to create digital promotions to drive attendance prior to the event.
Additionally, I helped Art Direct and design an in-store app experience that highlighted the Salesforce products and digital commerce tools implemented by Madewell. I provided mockups to an external agency and coordinated the development of an in-store app that would feel seamless with the rest of the in-person experience. Working with an external agency to develop the app, I guided the design direction through frequent checkins and helped coordinate the in-store placements. I also worked with our copywriter to help develop copy for the app that would truly demonstrate our integrated partnership.