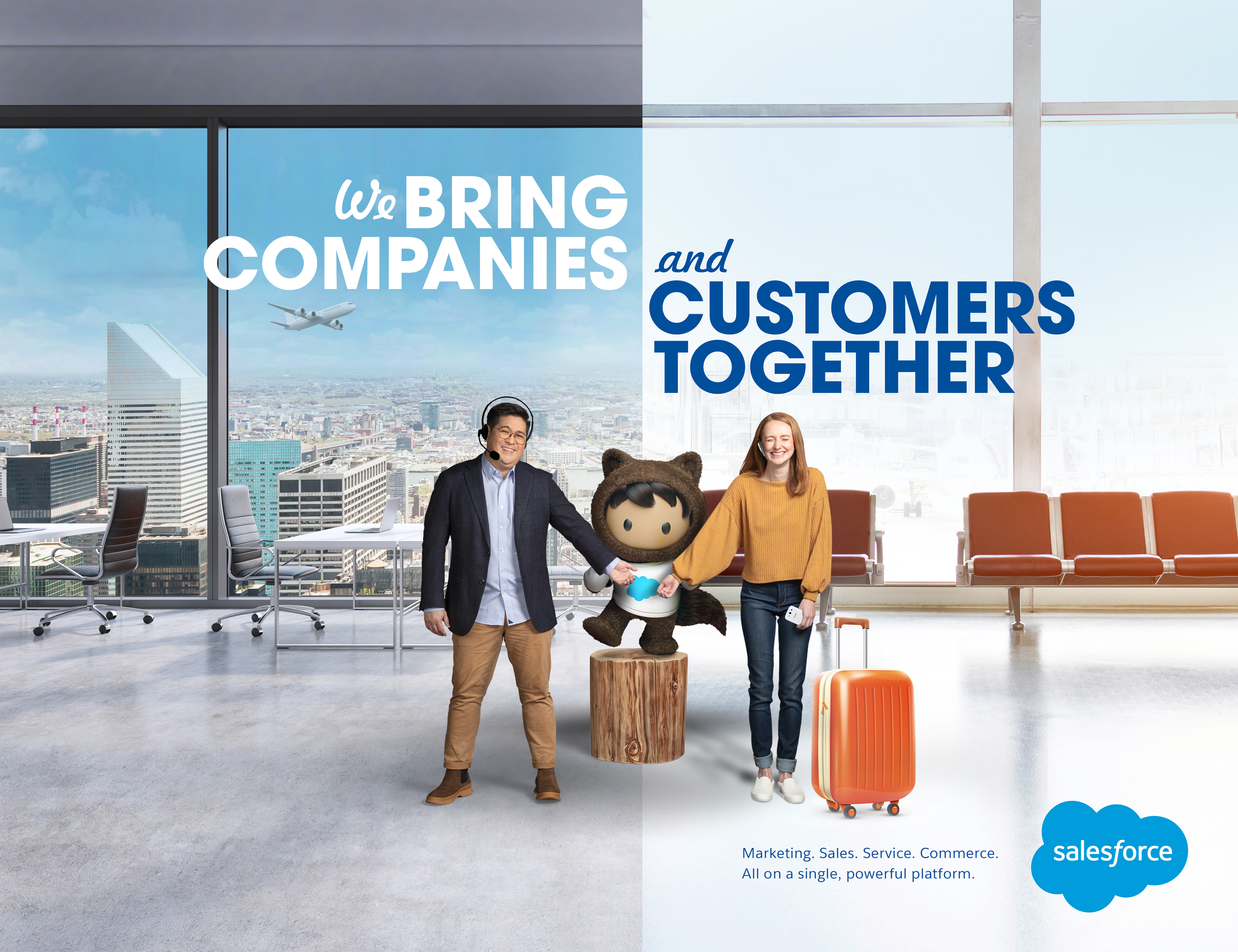 The "What We Do" campaign was a brand exploration to help reimagine the look-and-feel for Salesforce and how we present ourselves to the global market.

For this project, I acted as designer and Art Director, helping influence composition, typography, and photography selection. I worked directly with other designers, copywriters, and photographers to help iterate on brand solutions and ultimately influence a global brand campaign. 
As a fun side note, I also was able to act as a test model for the reimagined brand look-and-feel.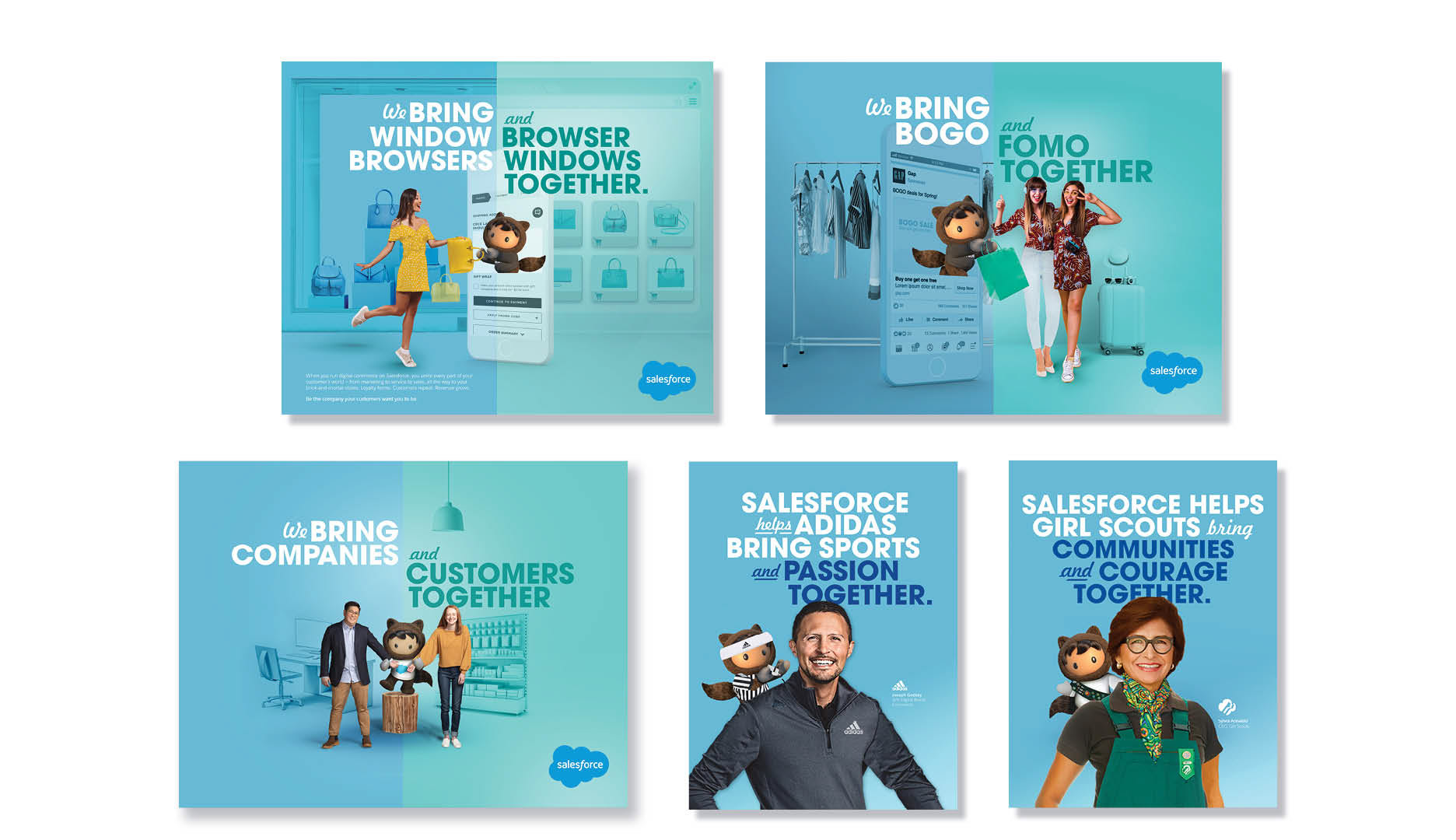 Throughout the design exploration stage, we explored varying layouts and headlines, playing with typography and composition. For each iteration, we presented back to leadership, being agile and evolving our concepts as needed. Ultimately we landed on the split screen environment, which spoke to the connection between Salesforce and customers coming together. From the design exploration stage, we were able to start creating composite sketches that led the art direction for the final photoshoot.