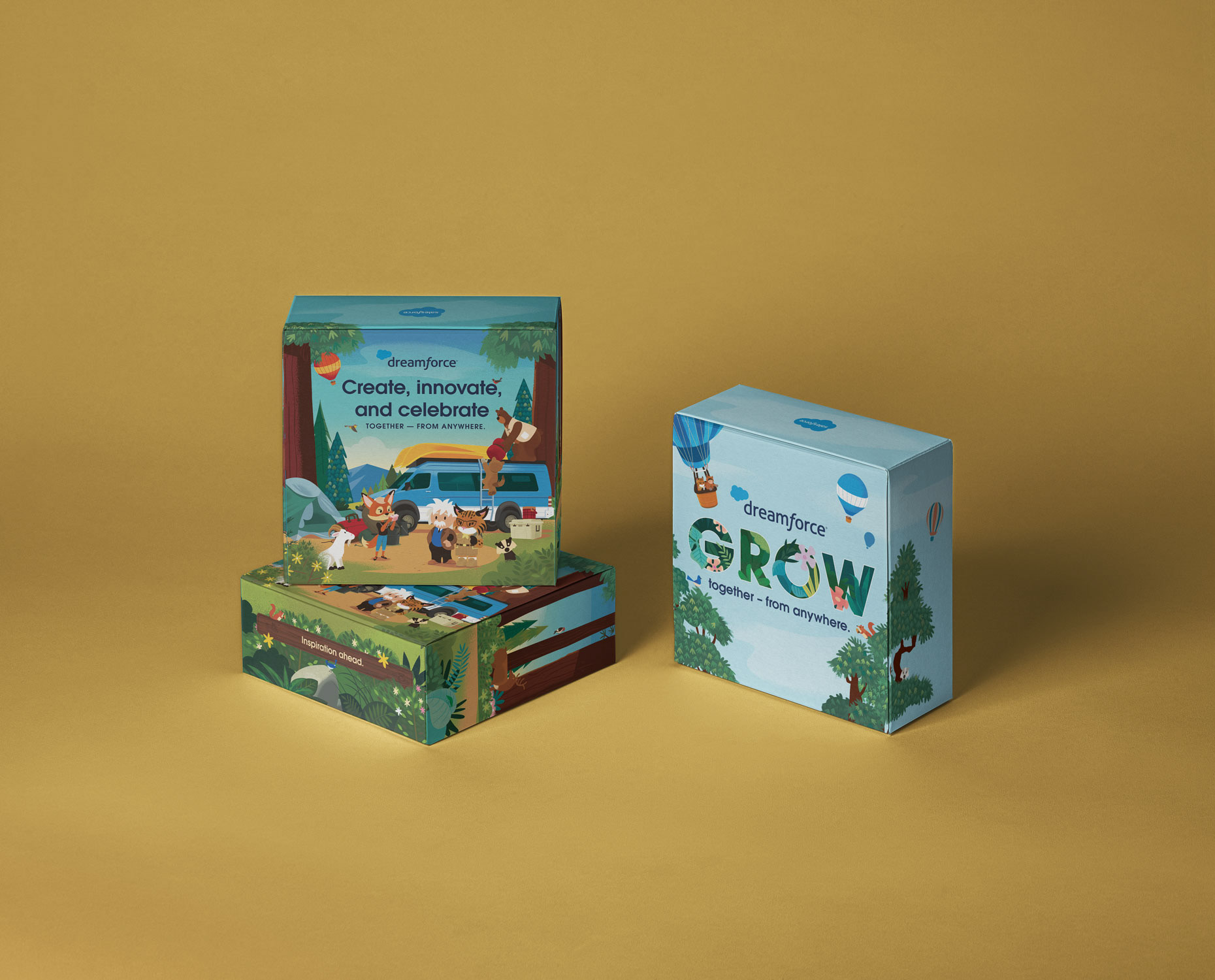 Ah, 2021 — you've been a re-awakening, and a revival. We've come out of a dark storm into a world with a renewed sense of optimism. Like the spring after a long winter, like liberation after hibernation. The flowers are a little brighter, the breeze is a little warmer, the birds sing a little sweeter. There's a new bloom at Dreamforce International Park, and together we'll tiptoe forward with gratitude and a new appreciation for… everything.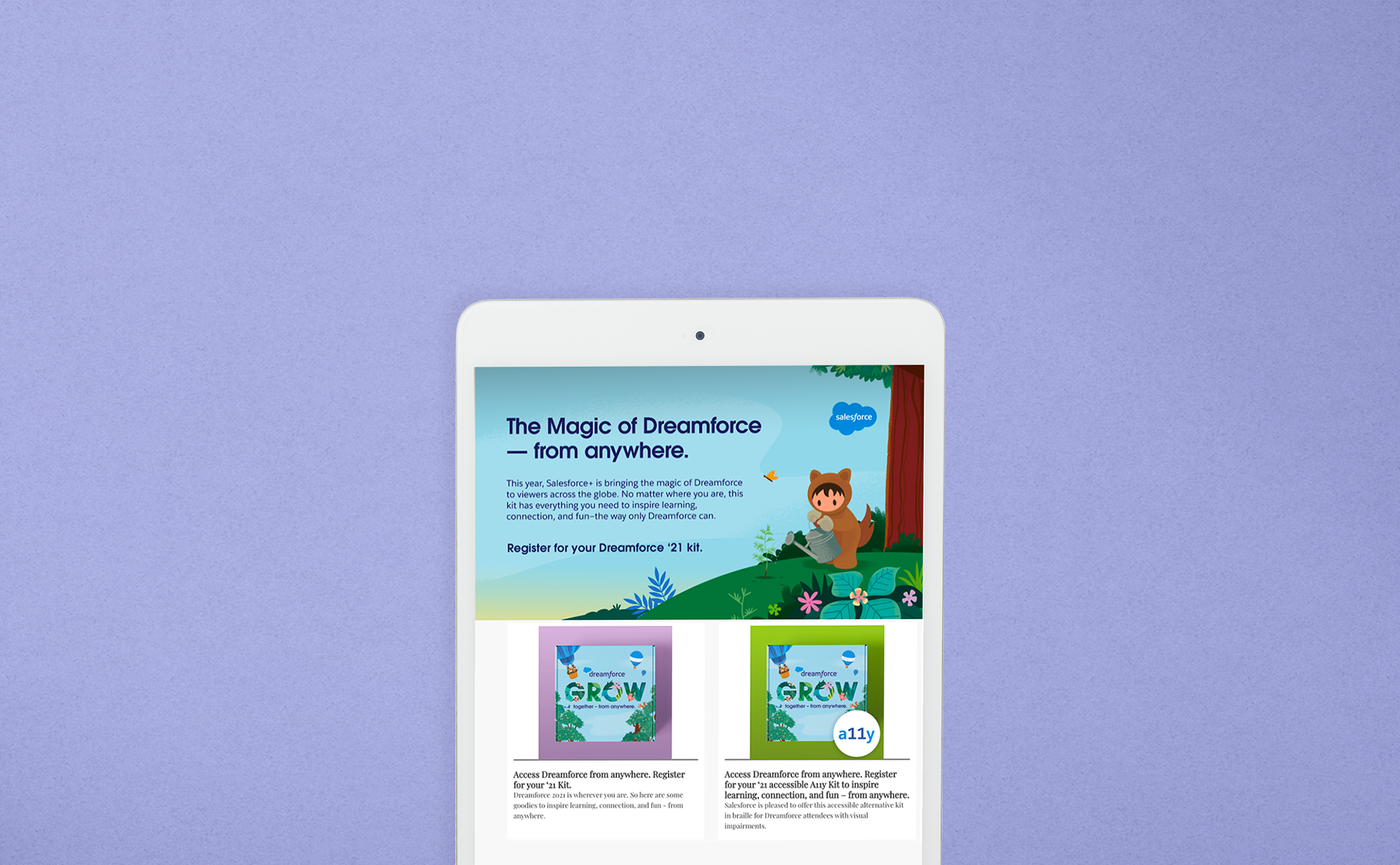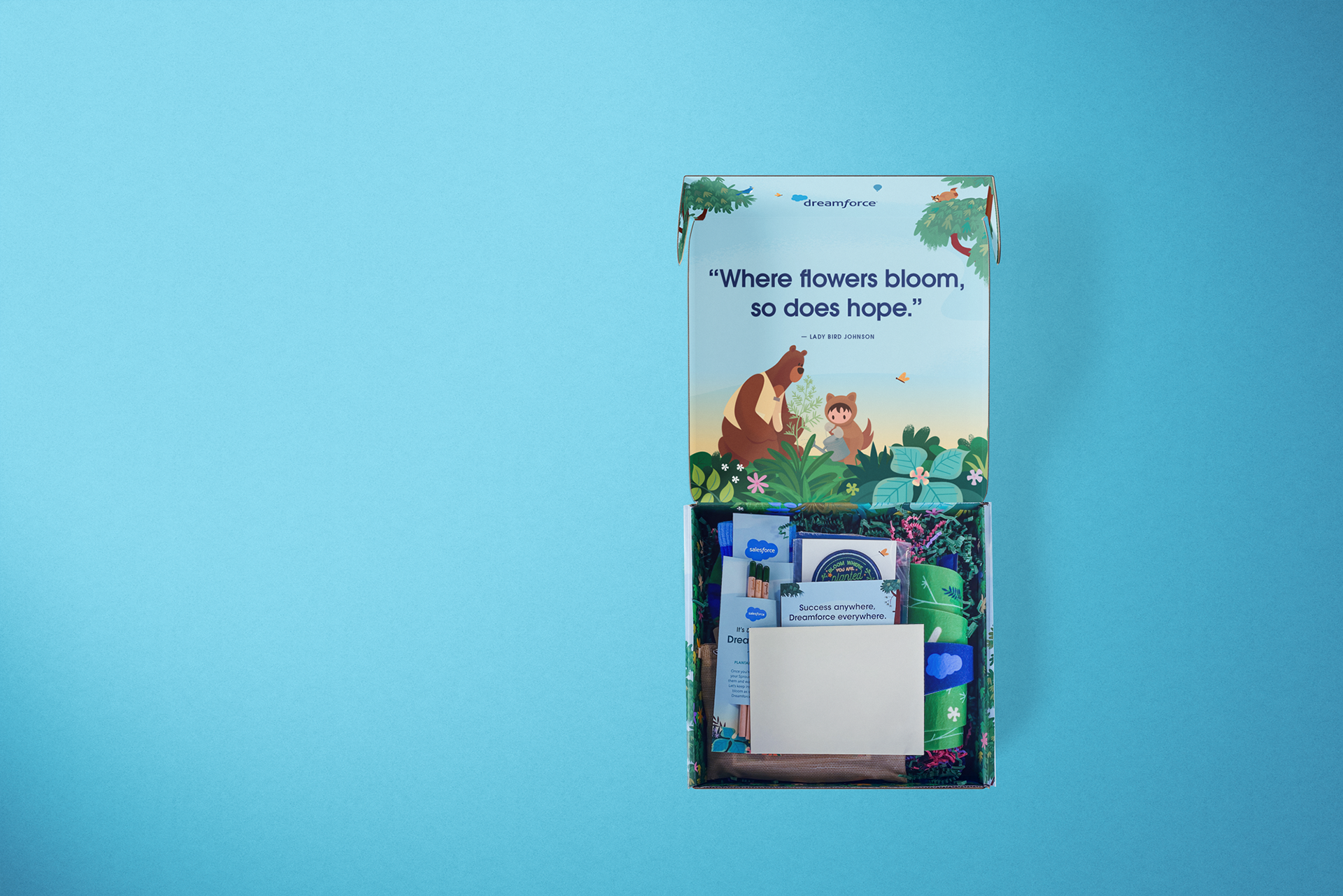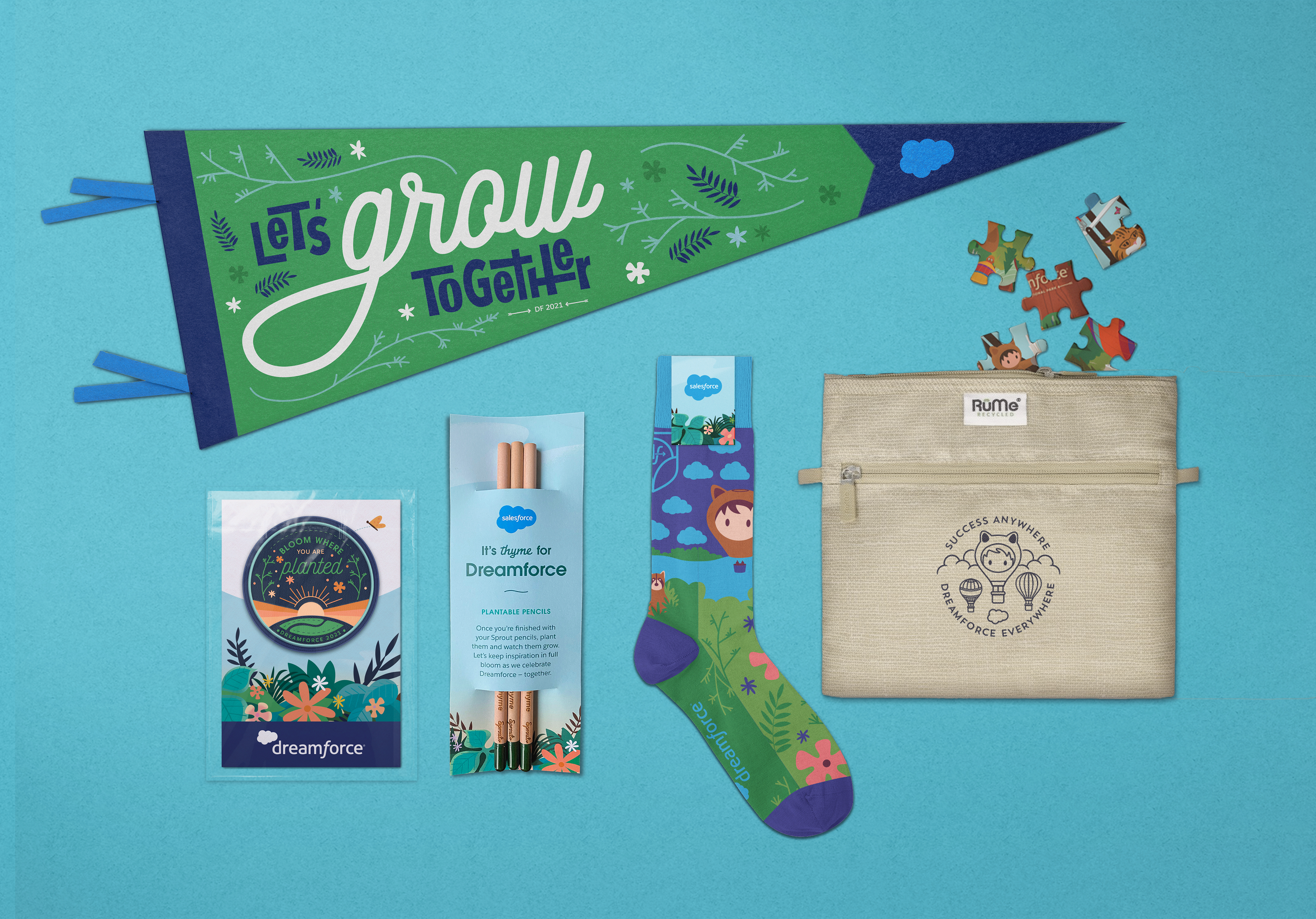 Dreamforce 2020 - Dreamforce Everywhere Direct Mail Campaign
Company: Salesforce, ABM
Ashley Davis, Art Direction
Dreamforce is the largest deal accelerator for the closing event of the year. Leaning into the theme of new blooms, growth, and innovation, my team worked to create a virtual experience that would bring the whimsey of the conference to homes around the world. Our curated customer journey brought the joy of an in-person Dreamforce experience to our customers, no matter where they were. We included ethically sourced products from companies using their businesses for good, including AAPI and minority owned businesses, certified B-corporations, and sustainably produced products. The goal of every kit we create is to not just send a "gift" but create an experience that shows the values and vision of Salesforce.