Summer Sun Infographic
Summer sun infographic created for healthcare field and utilized in print and social media.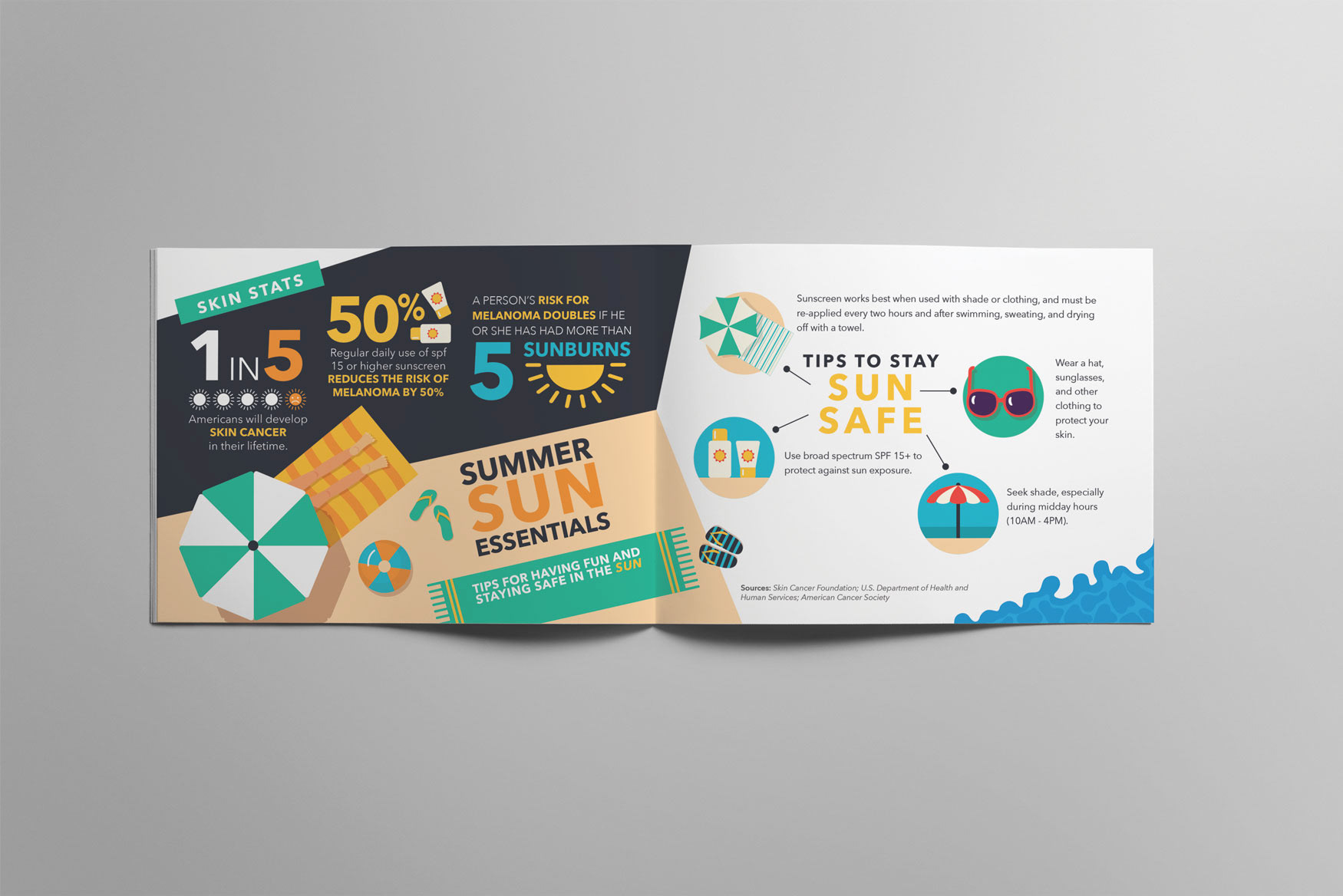 This summer sun infographic was created first as a poster in response to low patient engagement. It was later repurposed for company social media and blog presence. It was also used as part of a client's summer newsletter.