Spartan Marathon T-shirt Design (Corporate T-shirt)
Corporate tshirt designed to incentivize participation in health and wellness programming.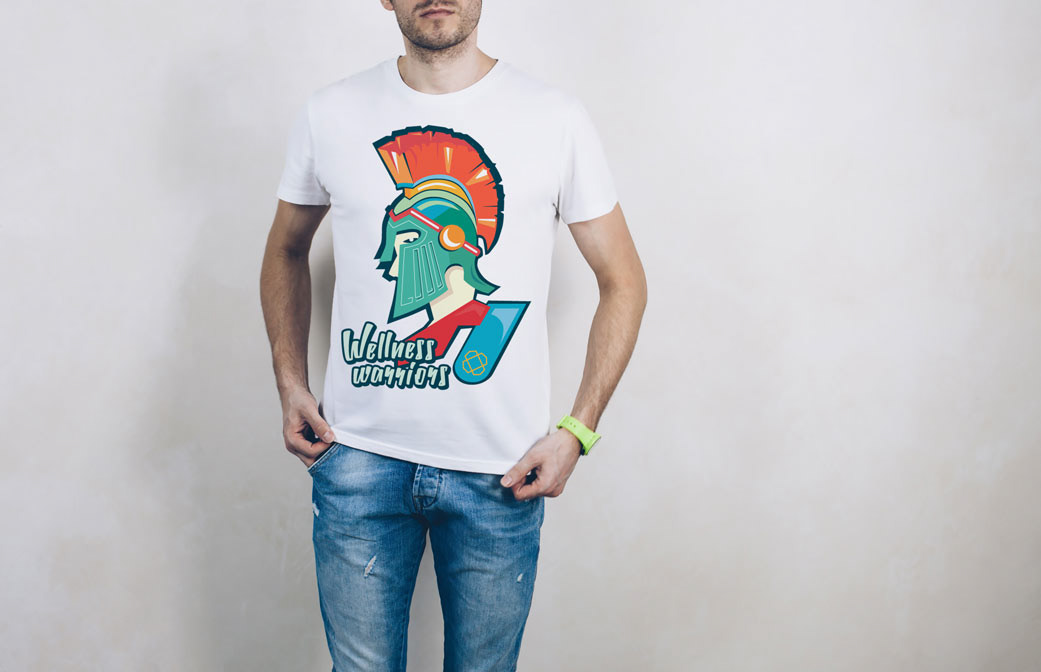 This tshirt was designed as a corporate giveaway for volunteers at healthcare events. Playing off the culture of wellness and competition, the tshirt design integrated a spartan warrior design with playful vibrant colors. A male and female version were both designed to provide inclusion for all genders.
Process: Researched examples of spartans and other warriors, created a board of inspiration, hand drew female wellness warrior design