OurHealth Web Redesign
Redesign of the OurHealth website. Flat, clean, modern, and inviting tone reflective of the service offerings of the company.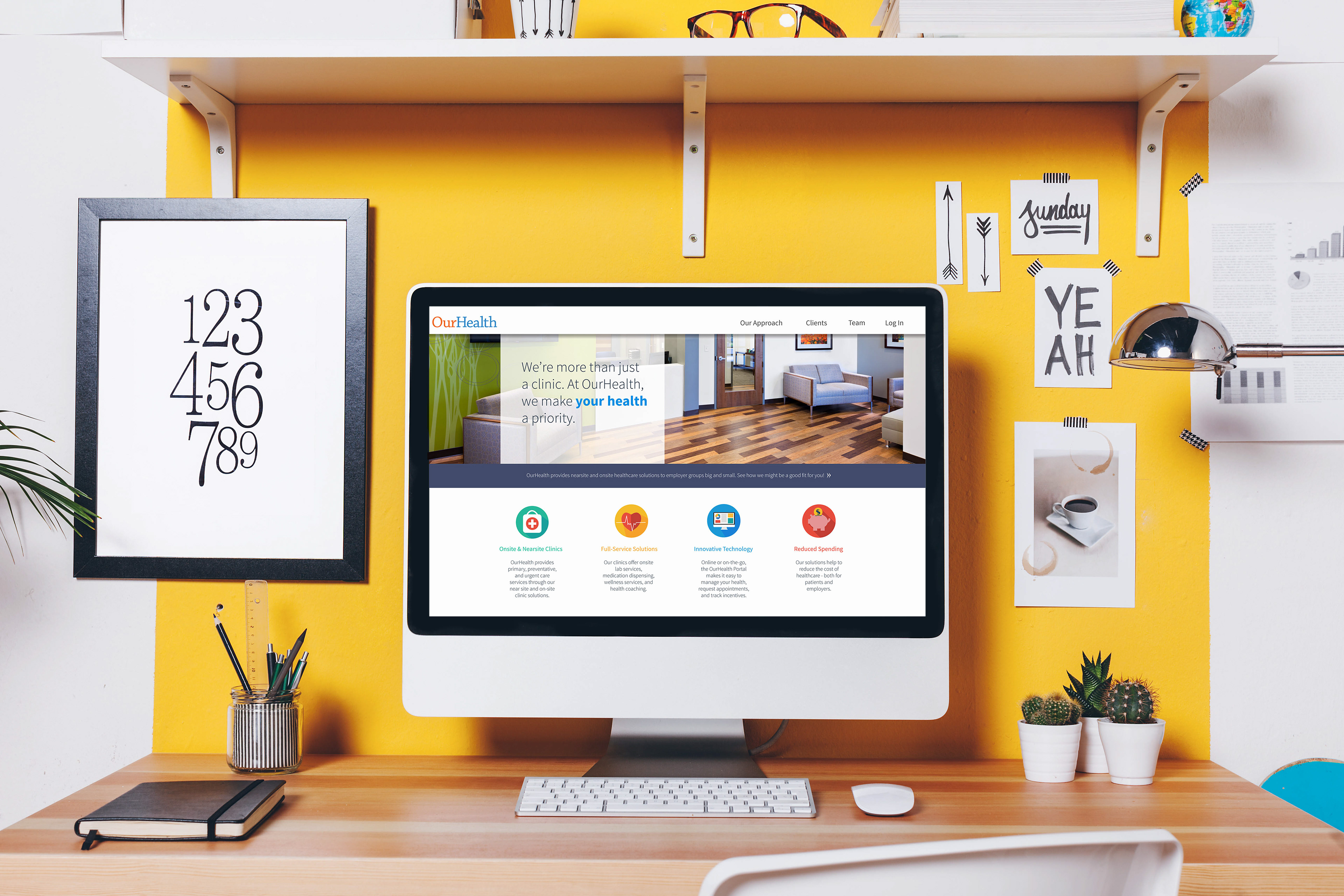 This landing page was designed to reflect the new style of the OurHealth Patient Portal. Using similar icons and characters, and continuing with the same colors, fonts, etc. this page is to serve as the OurHealth main landing page. OurHealth provides private-access primary care clinic services to employer groups big and small. In an effort to reflect the company's patient-centered focus while creating an inviting, fun feeling for patients, icons and images were used to invoke a "friendly" presence. This is not the "clinical, sterile" hospital of your grandparents, OurHealth strives to create an engaging, personal experience. This mission is reflected in the flat design, fun and lively characters, clean photos, and inviting narrative.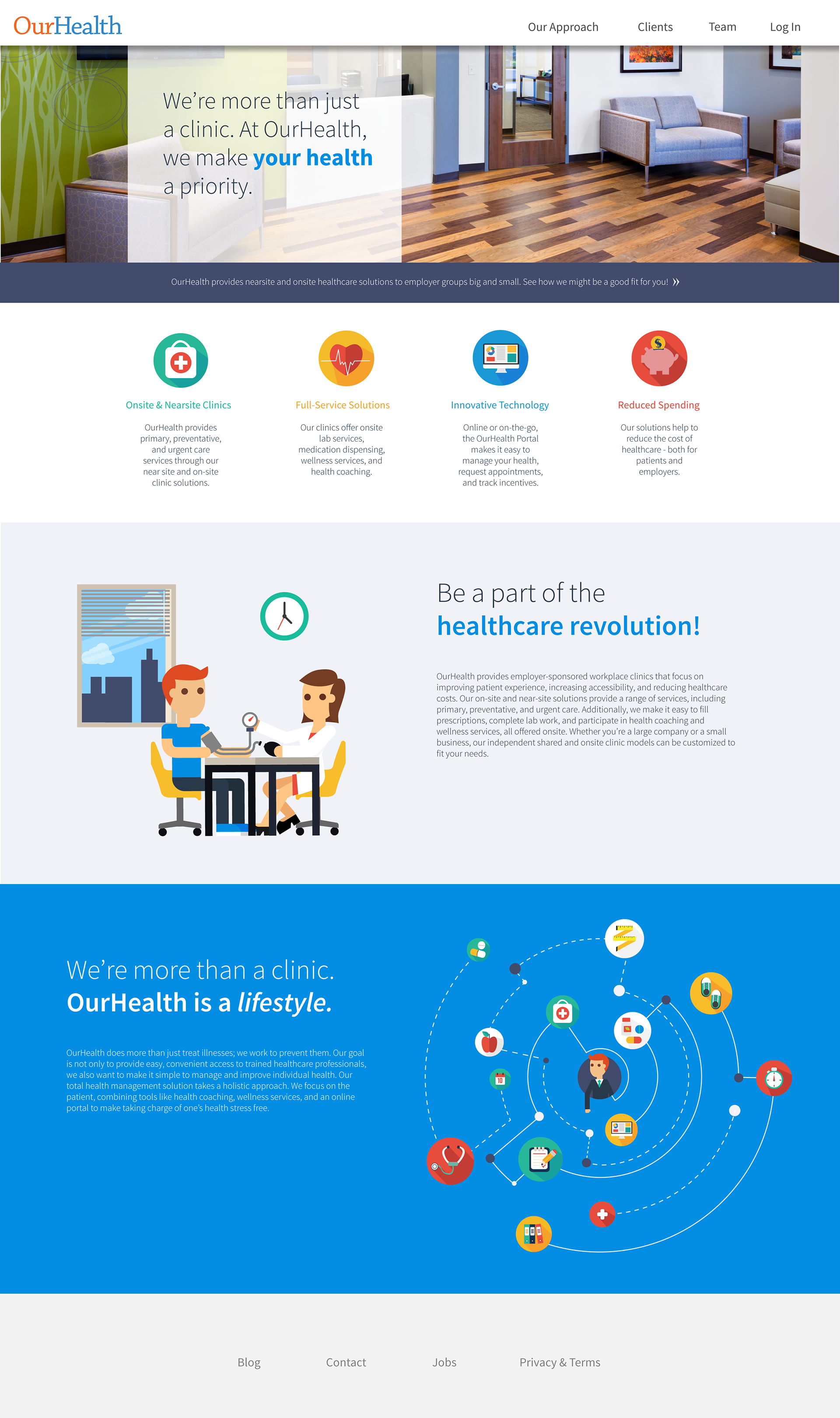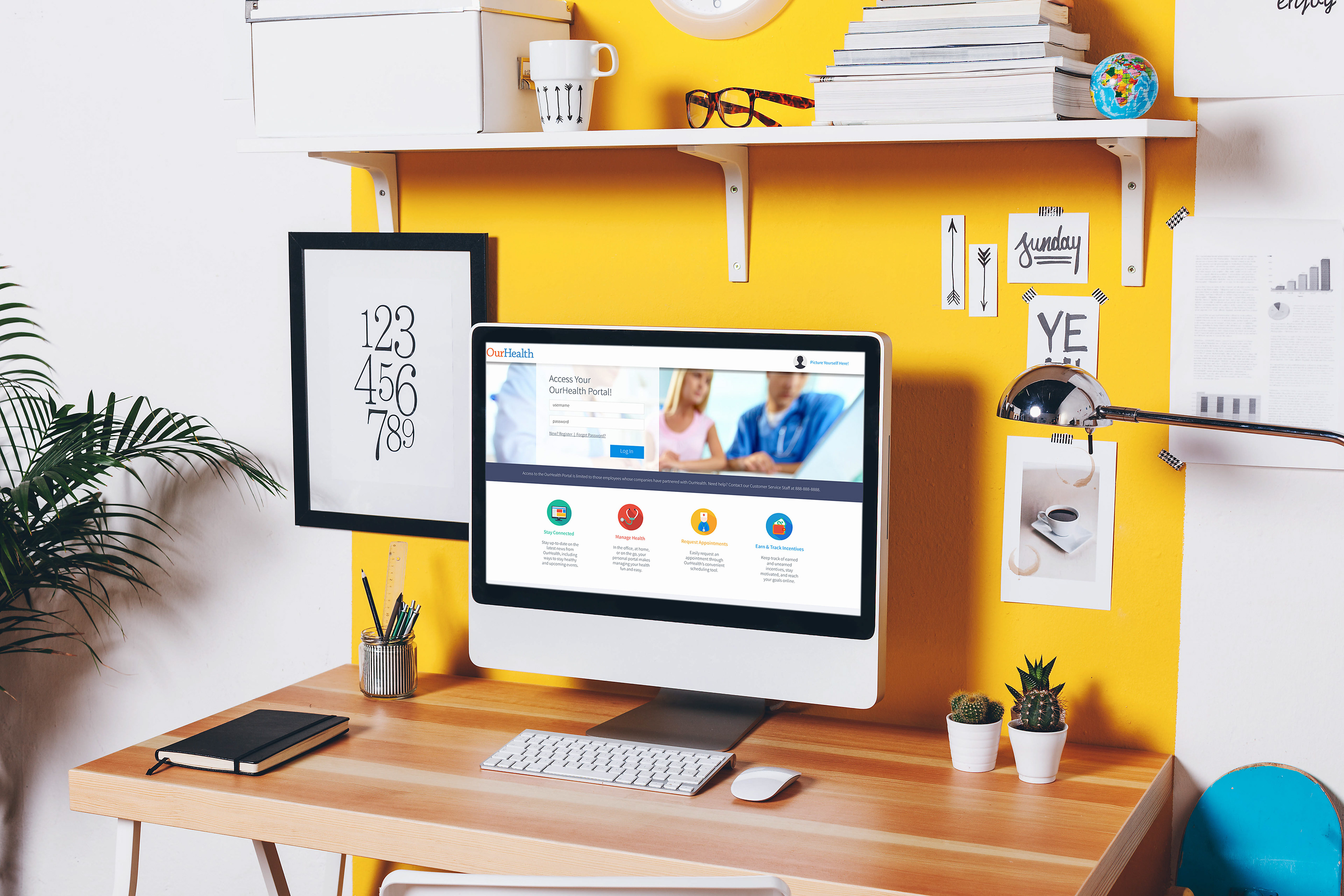 Above is the sign in page for the OurHealth Patient Portal. Designed prior to the OurHealth web redesign, this page served as a guide to the new website design.