Corporate T-shirt Design
Corporate T-shirt design using hand lettered elements and vector components.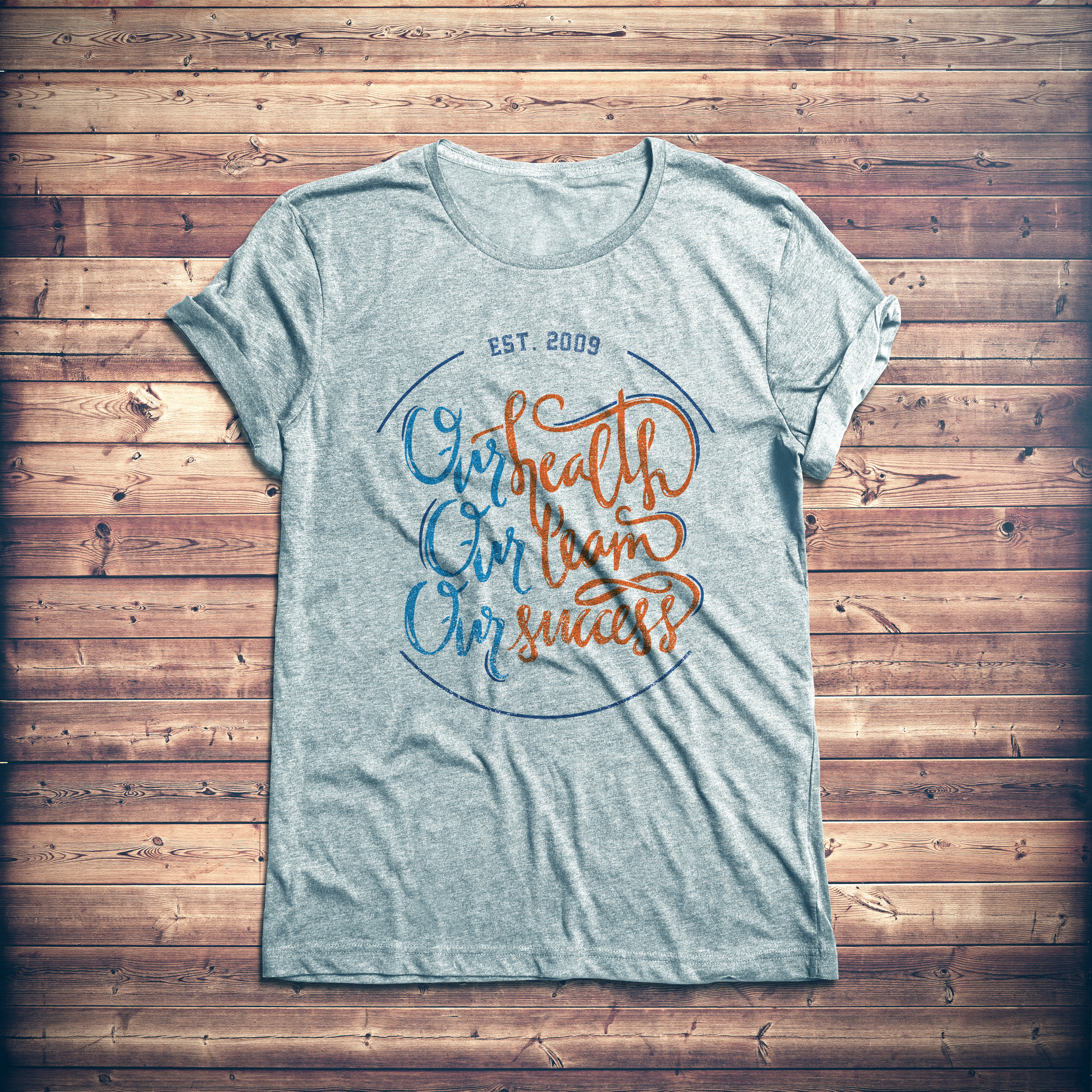 OurHealth • Our Team • Our Success
This was a corporate t-shirt designed as a giveaway for the annual retreat. The design started as a hand lettered image, which was transferred to Illustrator. The hand drawn text was transformed into a vector image, where I was able to edit the paths, clean up the shapes, change colors, and add a vector grunge texture.