Alli & Ryan Wedding Designs
This was a fun project that allowed me to work with a young couple to create a custom logo and avatars to be featured on a number of wedding designs.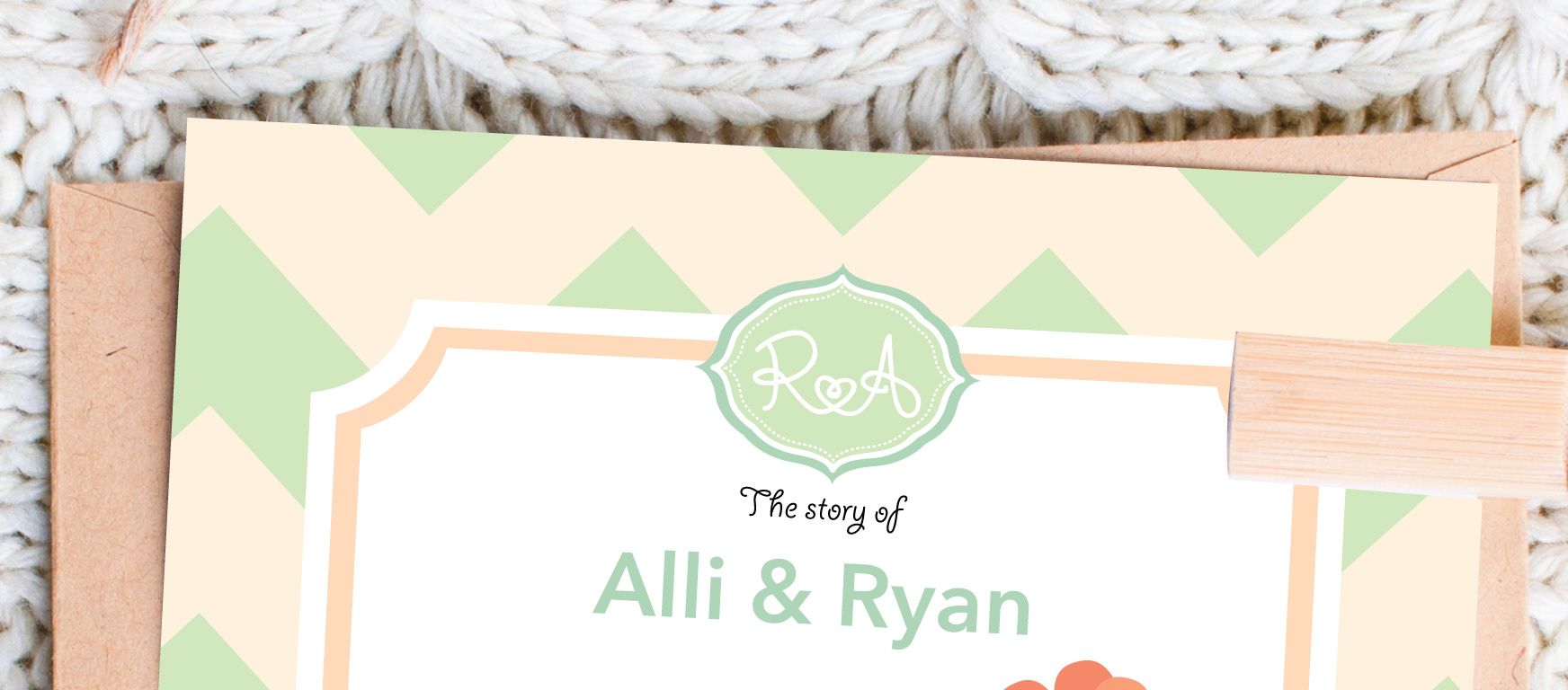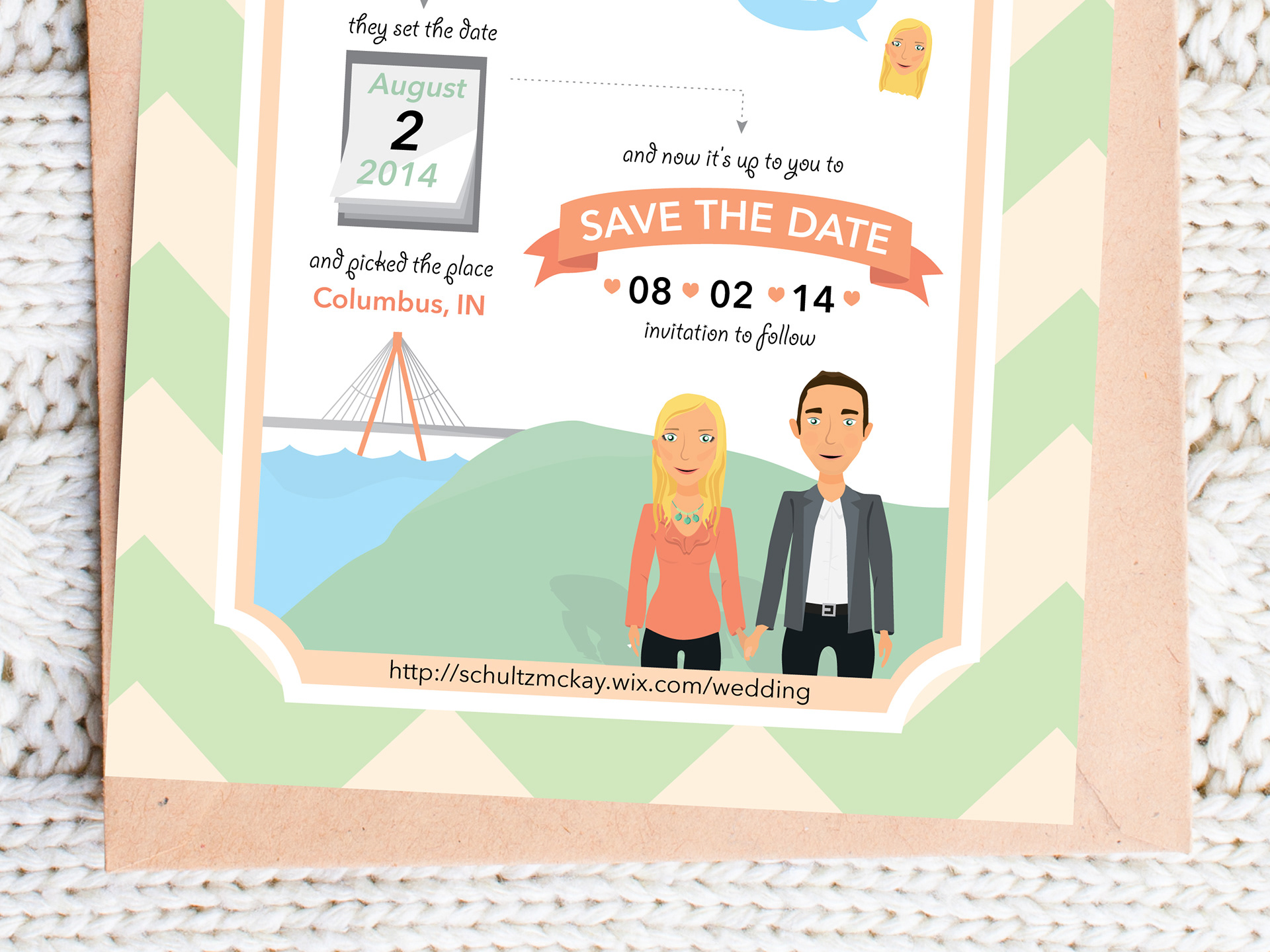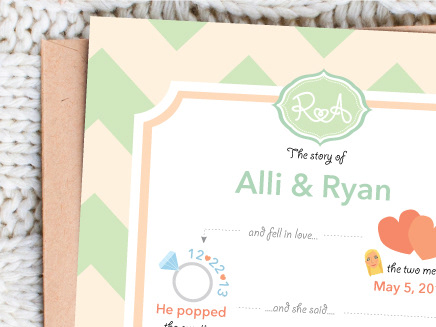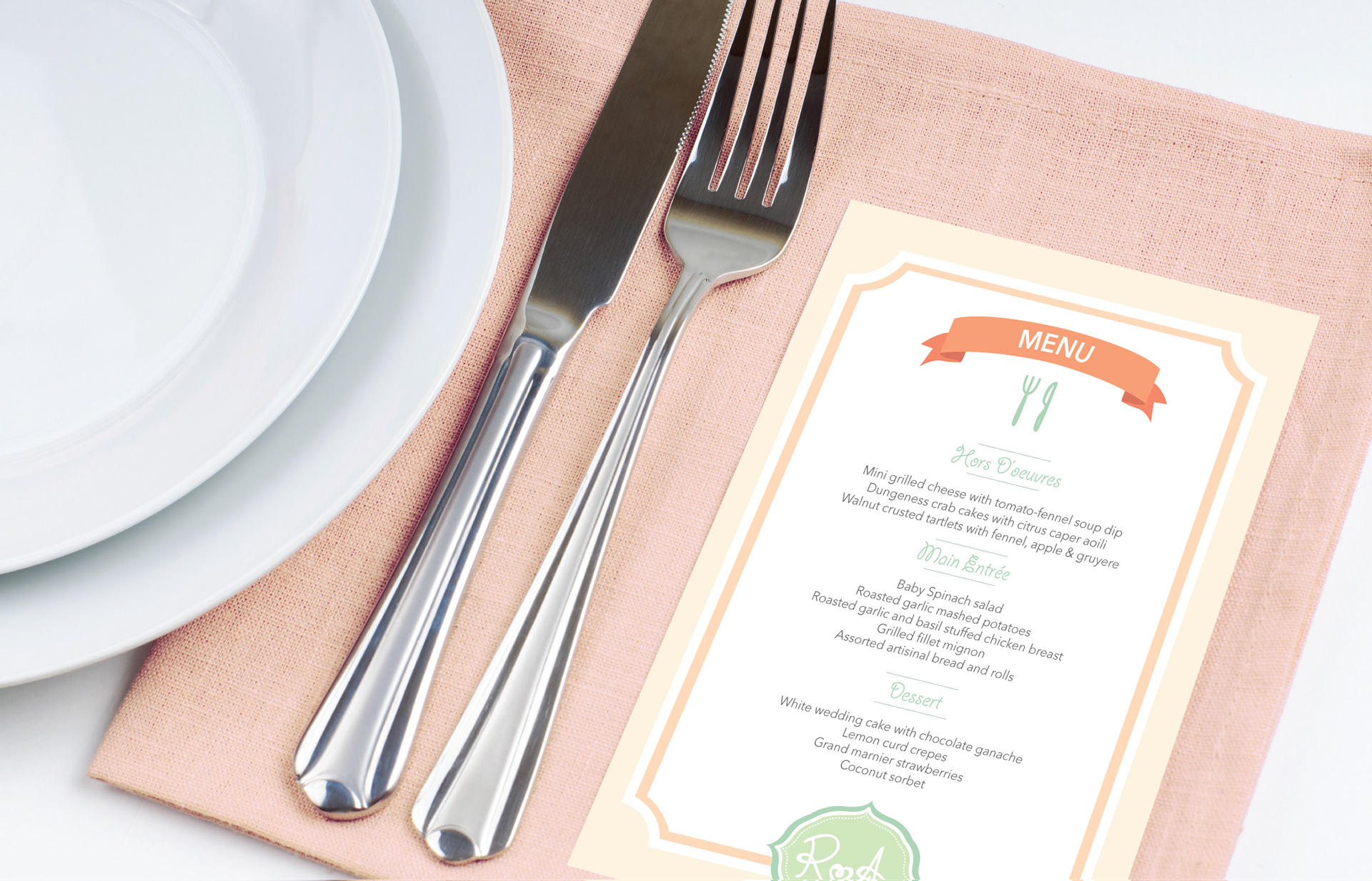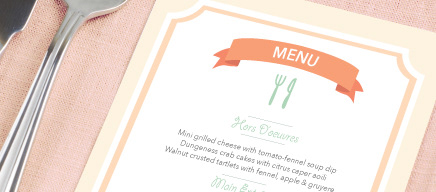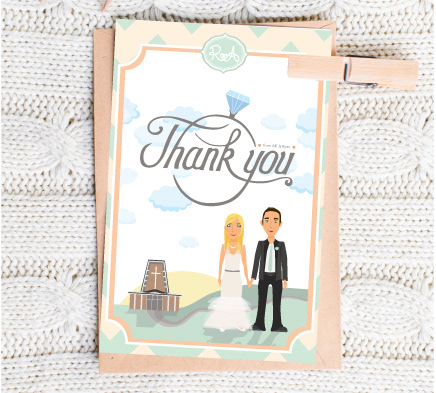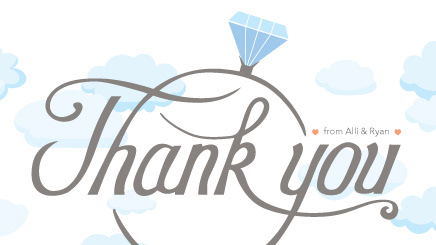 For this project, I worked with the bride, using her color scheme, to create a custom logo and personalized bride and groom avatars (both is "regular" clothes and wedding apparel). Using these elements I was able to put together her Save the Date cards, Placeholder cards, Menu cards, and Thank You cards. Additionally, the logo and avatars were used on a children's coloring book, coffee cup sleeve, and other items.